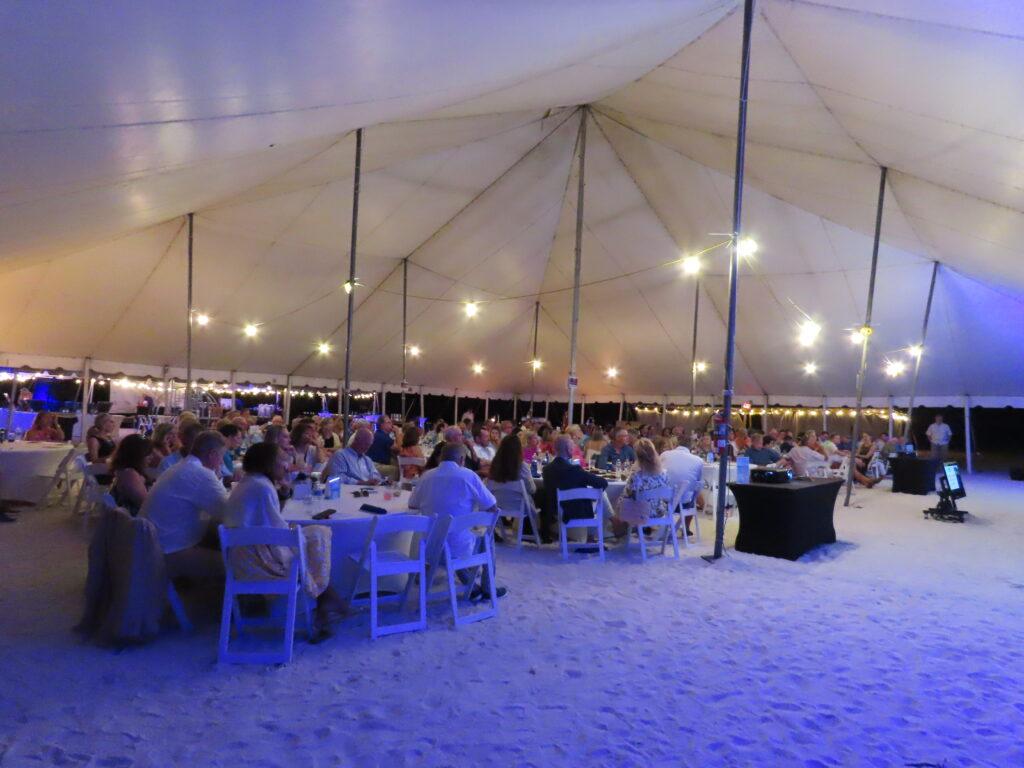 CFY was officially chartered as a nonprofit organization by the State of Florida in February 1972 but was active in the community organizing youth athletic programming for 6 years prior. The 51st anniversary celebration was an opportunity to pay homage to the growth of the organization, transitioning from the role of organizer to funder and facilitator in recent years while expanding beyond Clearwater's city limits to serve youth across Pinellas County. The event raised over $100,000 in support of CFY initiatives.
The evening's program, emceed by Fox 13's Walter Allen, featured awards presented to Pinellas County Oldsmar Little League, recipient of the Karen Aungst Coaching Development Award. CFY annually grants $2,500 to use towards improving the leadership, mentoring and/or coaching skills of the volunteers in a youth athletic program. Oldsmar Little League was selected as a reinvigorated program with many new coaches and managers to provide life lessons to support their athletes. Brian Aungst Jr., on behalf of his mother, presented the award. Chi Chi Rodriguez Youth Foundation received the Frederick E. Fisher Humanitarian Award. The award recognizes an individual or organization in the CFY Network doing exceptional community work.
Chi Chi Rodriguez Youth Foundation and the partnership with CFY, Pinellas County Schools and City of Clearwater is this year's recipient. Elliot Ross, Chi Chi Executive Committee, accepting the award on behalf of the Foundation.
Beyond the honored guests, the event was highlighted by an impressive display of seafood on ice, land and sea paella stations, and more culinary delights curated by the Sheraton Sand Key as guests mingled through sunset on Clearwater's trademark powder white sands.
Supporters can expect Banquet on the Beach to return each spring as CFY's principal annual fundraiser supporting the mission of elevating the youth of Pinellas County through access to skill building programs where children of all backgrounds can learn, play, and grow together. For more information on partnering with CFY please visit our website at www.cfypinellas.org