An olympic effort to save young lives
In 2022 CFY established the Title 1 Elementary Water Safety Program with two elementary schools (Belleair and SkyCrest). The program focuses on serving children in kindergarten through second grade for 2 weeks on scheduled PE days, providing six water safety lessons. In partnership with Pinellas County Schools, transportation is provided by CFY from schools to local community/city pools. The goal is to break down all barriers to families and children who may lack transportation to get to any type of lesson whether it's free or not. Without transportation many of these children would not have access to these lifesaving lessons. Data shows that 80% percent of the children served were considered unsafe in the water at the start. At the completion of the 2-week program ONLY 20% were considered.
The need is great and CFY stands ready with its "Network of Partners" to facilitate supporting all the youth of our community.  Every dollar raised in this effort goes directly towards supporting a child!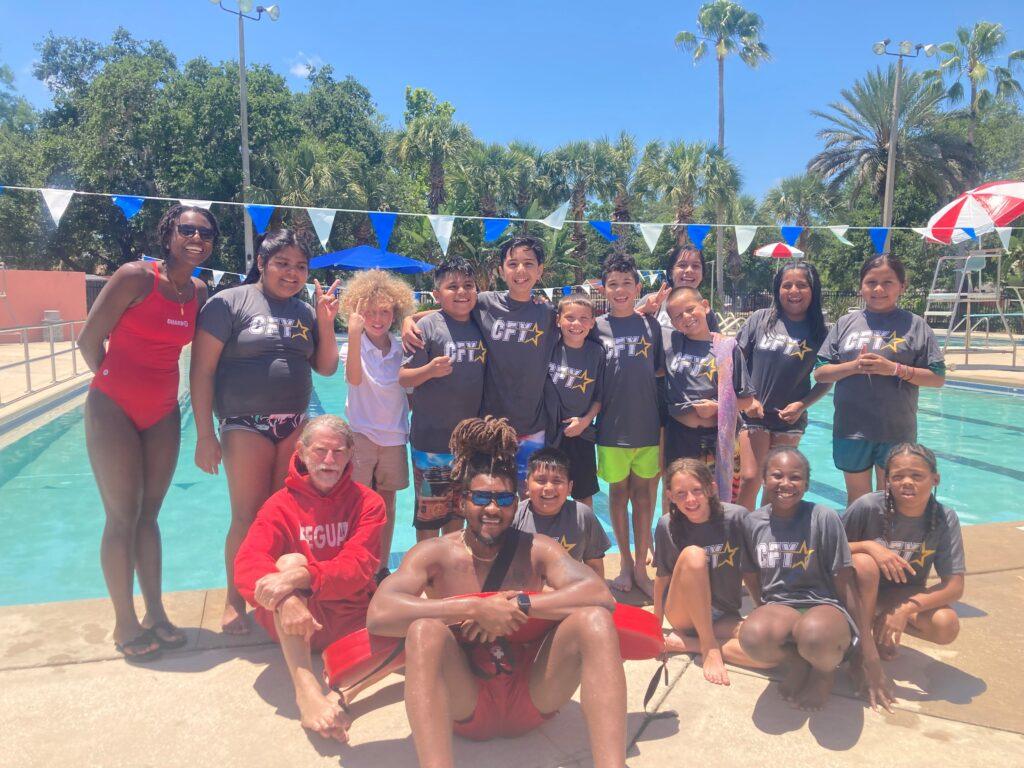 children served with
3,600 water safety lessons 
children served with
7,800 water safety lessons 
children served with
Projecting 18,000 water safety lessons 
children served with
Projecting 27,000 water safety lessons 
2018-2020 Florida ranked the highest in the US of unintentional drowning of children 0-9 years old.